News
---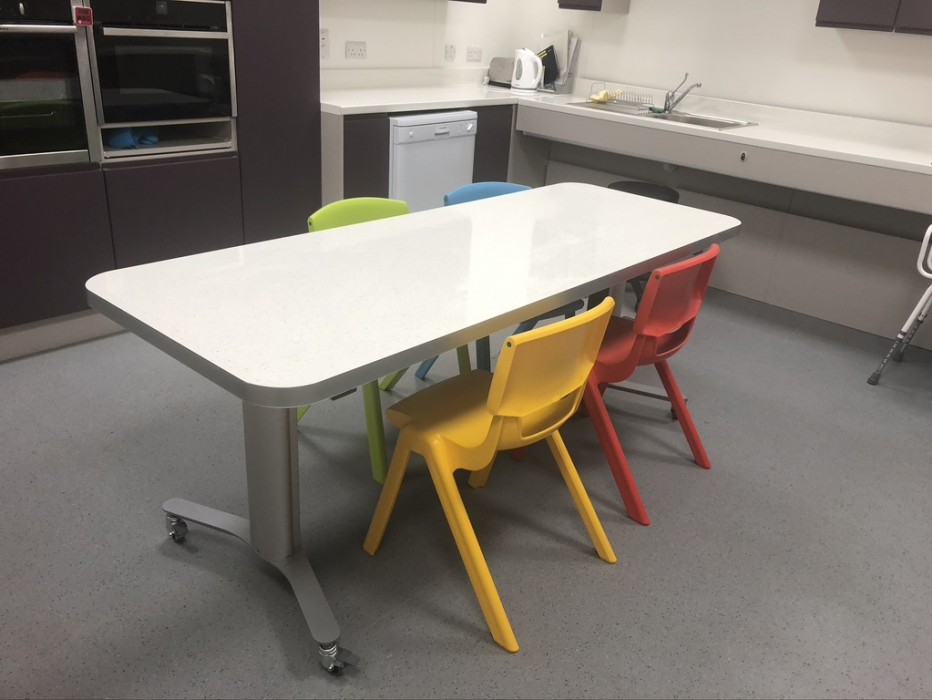 less waste
10th February, 2021
Pressalit's kitchen against waste
An important part of Pressalit's work with UN's Sustainable Development Goal #12: Responsible Consumption and Production includes our work with food waste in our kitchen and canteen.
At Pressalit, we strive to integrate new initiatives in various parts of our processes in order to minimize our environmental impact on the world. This also goes for our kitchen, which also works specifically with the task of decreasing waste.
Pressalit's kitchen and canteen works with the sustainability and reduction of food waste on three overall levels:
By always using high quality groceries
Through the production and serving of food
By re-using food waste in collaboration with Daka Refood
High quality groceries
The Pressalit-kitchen aims to use organic groceries, as much as possible. This is the reason why we collaborate with Hørkram, which also focus on organic and seasonal groceries of high quality. By choosing ingredients of the highest quality, the kitchen makes the most of the ingredients and thereby, they minimize waste.
Serve less, waste less
Another aspect of working with sustainability is the preparation and serving of the food. As the kitchen prepares and serves food based on strict rules, there is a special focus on how much food is served and prepared and how much food is put on the buffet at the time. By optimizing the production and serving, we minimize the amount of food, which is thrown away.
From waste to energy
Regardless how much our kitchen works with reduction of waste, it cannot be avoided completely. Therefore, Pressalit cooperates with Daka Refood, which collects our food waste and re-uses it as biogas; a green and more sustainable form of energy.
On a yearly basis, Pressalit collects 5840 kg organic waste. After it has been re-used, this amount of waste is equivalent to:
Nutrition enough to manure 9530,9 kg carrots
A reduction of CO2 emissions by 4163,9 kg
196,2 days' warmth in an average household
Production of 5369,3 kWh
The reduction of food waste across these three areas therefore contributes to Pressalit's work with SDG #12. Additionally, it adds to our aim of being a sustainable and responsible business.